By Mr. Peabody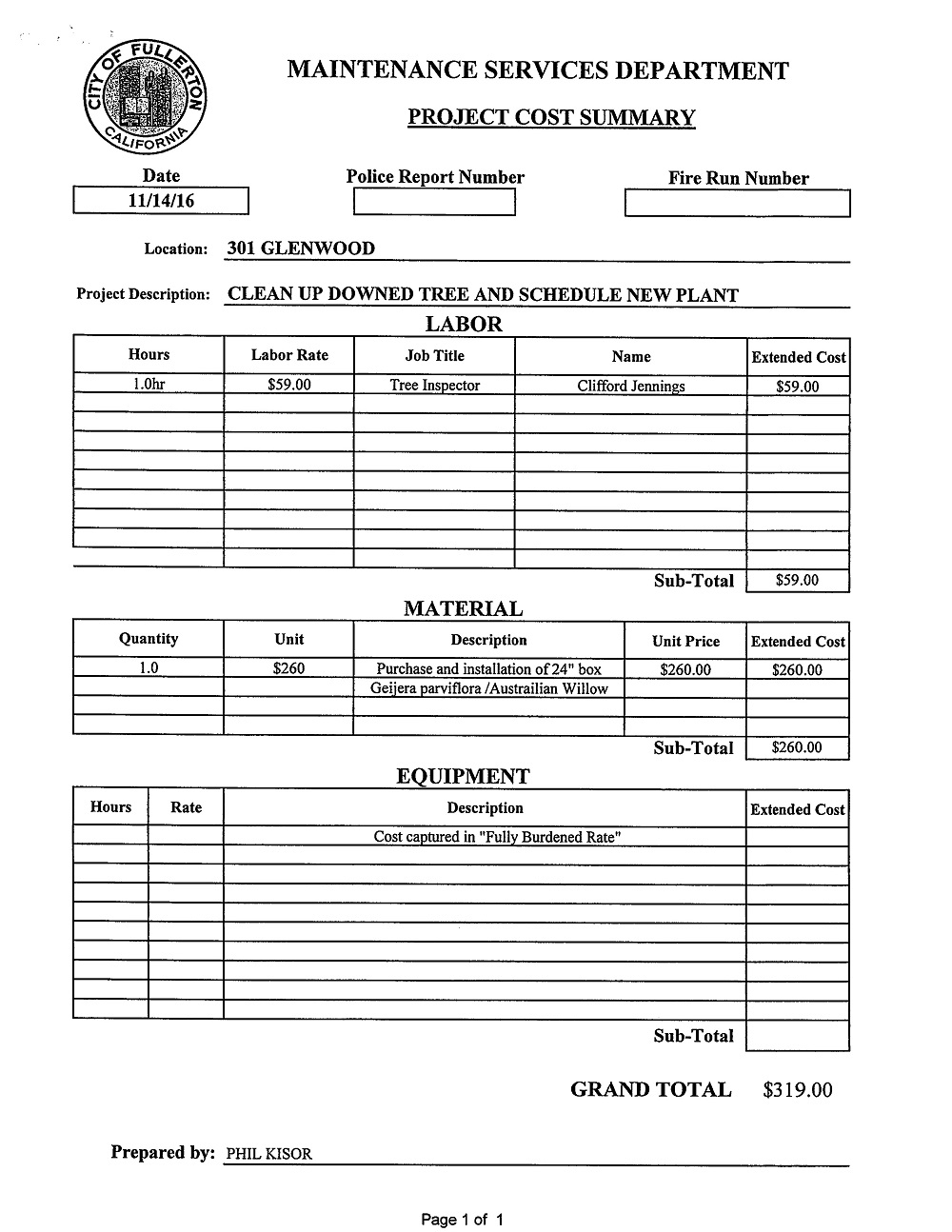 We all know that the gears of government grind slowly. Let a common citizen try to initiate some action or other and watch the January molasses flow.
Then, of course if there's a real emergency – i.e. a need to hush something up, or cover the tracks – things move much more quickly.
Some folks thought it would be interesting to see how the City handled the issue of Sappy McTree, the Glenwood Avenue parkway youngster plowed over by former City manager, Joe Felz on the night of his Wild Ride. Sappy was sent to the chipper, and a replacement recently installed.
Here are the relevant docs. Please note the dates.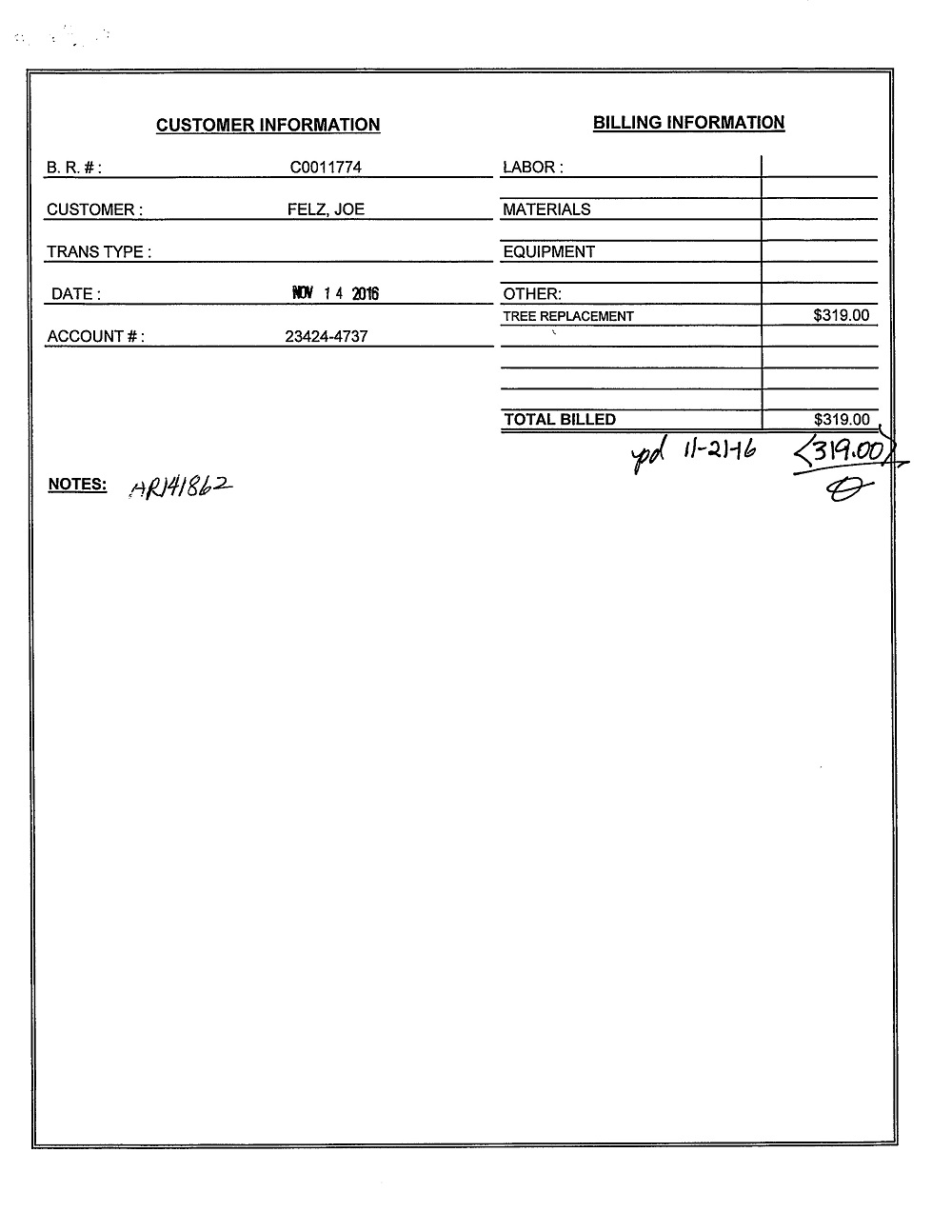 We see that the cost of a new tree and a tree inspector (!) have been billed to Felz on November 14, 2016, five days after the incident. But note the due date – …read more
Source:: Friends for Fullerton's Future