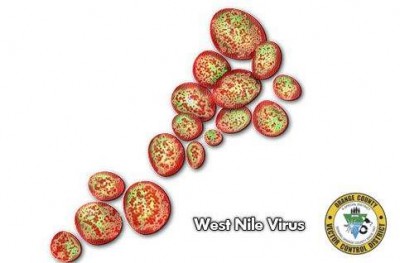 ORANGE COUNTY REPORTS FIRST HUMAN WEST NILE VIRUS CASE OF 2014
(Santa Ana) – A Santa Ana man has tested positive for West Nile Virus (WNV) infection, becoming the County's first human WNV infection in 2014. This is the 10th human case of WNV reported in California. The man was admitted to the hospital in late June with symptoms of West Nile Virus, and is now at home recovering.
In 2013, there were 12 reported human infections of West Nile Virus and zero WNV related deaths reported in Orange County.
"West Nile Virus is endemic in Orange County, recurring every year during the summer months and continuing into the fall," said Dr. Eric G. Handler, County Health Officer. "The best way to avoid West Nile Virus infection is to take precautionary measures to avoid mosquito bites."
Recommended WNV precautions include: Continue reading→